About Us
An ISO 9001:2015 accredited company, Krishna International Overseas,
is a new entrant in the industry of
incense making machinery.
We make available
Fully Automatic Borkut Stick Making Machine, Incense Power Mixture Machine, Incense Powder Filter Machine, Incense Stick Dryer Machine and Incense Cone
under our manufacturing brand name,
KIO
. As a quality committed
manufacturer and exporter,
we have engineering skills, expertise and industry Know-how to offer our customer only the best quality machines at best prices. We have set up a purpose-built factory in Surat, Gujarat, which is equipped with cutting edge technology and machines to help us undertake and complete surplus orders with ease and convenience. Moreover, all the activities, right from procurement of components throughout R&D and production to packaging are overseen by proficient employees who have an eye for detail. Complete control over the processes help us in maintaining high standards in our products.
We have expanded our business in the markets of US, Mexico, Canada, UK, UAE and Africa.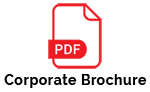 Read More